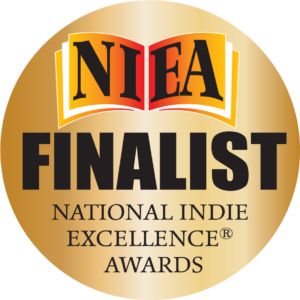 What does a football-loving kid do with a couple of old wooden boxes and a pile of buttons? Andy Howell sure doesn't know, but his Grandma Lois gives him precisely that on his twelfth birthday. "They'll change your life and show you spectacular stories about our family's history," Lois tells him. But Andy wonders if she's just trying to coax him toward a future in the family tailoring business and away from his dream of becoming a famous football player. And when she urges him to sleep with the buttons to unlock their magical stories, he begins to think she's going crazy. He doesn't have time to mess with stupid buttons and boxes. All he can think about right now is how to get a good grade on his family tree project in history, so he doesn't get benched by his coach and ridiculed by his teammates, who are also his friends. But when Lois suddenly ends up in the hospital with a mysterious ailment, Andy begins to wonder if the power of the buttons and boxes are the only things that can save her. If he learns the button's secrets and his family history, will it cure Lois? Andy doesn't know but frantically devises a plan to rescue her, risking trouble with his parents, teachers, friends, and worst of all, his coach. But is it too late?
FINALLY! My book is here! There were times I never thought this would actually happen. I'm thrilled to announce THE BUTTON BOXES is available for purchase at Amazon and Barnes & Noble in both print and ebook formats. It's also available at Chapters in Canada. Thank you in advance for purchasing and reading my story; well, it's Andy Howell's story. I'm just the person to help him tell it.
You'll also be able to find THE BUTTON BOXES at your libraries and local bookstores IF you ask them to order it for you or stock it on their shelves. Here's how they can get it:

Bookstores, Gift Shops, and Other Retail Outlets can order wholesale through Ingram Content Group.
Libraries can order wholesale through Ingram Content Group. If you would like a donation copy for a library or school classroom, please contact me. 
Are you excited? Will Andy save Lois? Will he get into trouble with his parents? Or get benched from playing football? Jump into this middle-grade novel (perfect for adults, too!) to visit Andy, Lois, Sam, Blake, and the rest of the characters living in Crane Creek, VA. Let me know if you enjoy the book by posting a positive review on Amazon.com, Barnes & Noble, or the online retailer you purchased it.
Also, let me know if you'd like to read more of Andy's button adventures. Does he keep the buttons secret? Does he learn new capabilities of the buttons that Lois never knew? Does he keep playing football? If you want to know the answers to those questions and more, give me a shout out below, on my social media links, or email. If I hear from enough of you, I'll start checking in on Andy to learn about his button adventures, football, and everything else going on in Crane Creek. Thank you!
*This page contains affiliate links and may result in a commission for me if you click on them. Please see my disclosures.