[su_row][su_column size="1/3″ center="no" class=""]I've Written:

IT'S HERE! Get your copy of THE BUTTON BOXES today!
What does a football-loving kid do with a couple of old wooden boxes and a pile of buttons? Andy Howell sure doesn't know, but his Grandma Lois gives him precisely that on his twelfth birthday. "They'll change your life and show you spectacular stories about our family's history," Lois tells him. But Andy wonders if she's just trying to coax him toward a future in the family tailoring business and away from his dream of becoming a famous football player. And when she urges him to sleep with the buttons to unlock their magical stories, he begins to think she's going crazy. He doesn't have time to mess with stupid buttons and boxes. All he can think about right now is how to get a good grade on his family tree project in history so he doesn't get benched by his coach and ridiculed by his teammates, who are also his friends. But when Lois suddenly ends up in the hospital with a mysterious ailment, Andy begins to wonder if the power of the buttons and boxes are the only things that can save her. If he learns the button's secrets and his family history, will it cure Lois? Andy doesn't know but frantically devises a plan to rescue her, risking trouble with his parents, teachers, friends, and worst of all, his coach. But is it too late?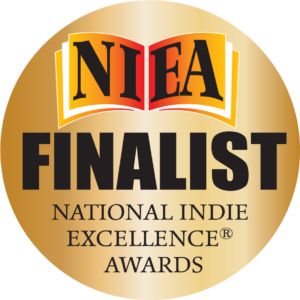 THE BUTTON BOXES was named a finalist in the 14th Annual National Indie Excellence Awards (2020)!
GET YOUR COPY!
Online: Amazon.com, Barnes & Noble, and Chapters.com (and pretty much any online retailer who gets books).
Help Charity & Indie Authors: 1millionbooksin100days.com
Visit in person: BookPeople of Moscow, Palouse Divide Lodge, Blackbird at the Depot, Grammy G's Quilt Shop, University of Idaho VandalStore, Material Girls Quilt Shop, orBooks in Back.
Signed/personalized copy: email me, and we'll talk details!
Donate a copy to a library or classroom close to your heart: email me, and we'll talk details!
Help a girl out! Ask your local bookstores, libraries, and gift shops to stock THE BUTTON BOXES on their shelves. I can supply copies for them, or they can order through Ingram Content Group.
Thank you in advance for going on this journey with Andy, Lois, and me. If you have time, a positive review on Amazon.com or on the site you purchased your copy (print or ebook) would be much appreciated. Positive reviews make an author's world go 'round. Happy reading!
*This page contains affiliate links and may result in a commission for me if you click on them. Please see my disclosures.
[/su_column]
[su_column size="1/3″ center="no" class=""]
I'm Writing:
Igore the fact he's my dad, ok? Joe Anderson (a.k.a. Potlatch Joe) is definitely one of the most interesting people on the planet. I'm 100% serious. I'm 100% serious. Several years ago he agreed to write his memoirs with my assistance. He's put a great deal of effort into sharing details from his childhood, teen years, college life, dad escapades, farming adventures, and volunteer accomplishments. He also dispensed tidbits about his parents, grandparents, and great-grandparents and life in Potlatch, Idaho, as farmers. I'm bursting to share all the wonderfully rich stories. Read more…
[/su_column]
[su_column size="1/3″ center="no" class=""]
I Suggest:
Acre's Bastard and Acre's Orphans
A series by Wayne Turmel called Lucca le Pou Stories. The first book, Acre's Bastard, is "…exciting, sometimes wry tale, takes an adult look at the Crusades through the eyes of its most innocent victims–the children." What a whirlwind of a story! You'll fall in love with Lucca and cheer him on as he faces one trial after another. From his friends to his enemies, you'll have a vivid picture of all the players Lucca encounters. Wayne writes in a sophisticated manner, and even though the story is easy to read, its a delicious web of intricacies that pull you in and don't let you go until the last word. I highly recommend this book, as well as the second book in the series (which I'm also reading), Acre's Orphans. Both books are available for purchase at online vendors or ask your local bookstore to order it for you. You won't be disappointed. I've had the pleasure of meeting Wayne. What a character! He's an amazing fellow and writer. Add him to your list of must-read authors.
*This page contains affiliate links and may result in a commission for me if you click on them. Please see my disclosures.[/su_column][/su_row]