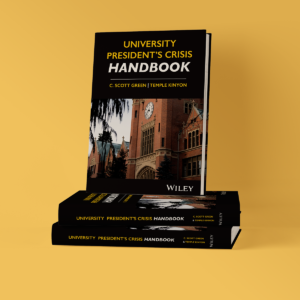 This two-year project is a collaboration with one of the most innovative minds in higher education today, C. Scott Green.
An intimate, behind-the-scenes, brave, bold look at how the University of Idaho's nineteenth president led the institution through:
near financial insolvency,
the unprecedented COVID-19 pandemic,
and a capital crime against four students, all within his first three and a half years as president.
"Yet, under his guidance, the University of Idaho not only weathered these storms but also stayed true to its strategic goals, impressively without missing a beat. As a fellow university president, I'm confident every higher education executive would greatly benefit from adding this book to their management arsenal." – Chris Lynne, President, University of Phoenix
And don't forget my other book, The Button Boxes.
Remember, a positive review on Amazon.com for both books would be much appreciated. Positive reviews make an author's world go 'round. Happy reading!
*This page contains affiliate links and may result in a commission for me if you click on them. Please see my disclosures.